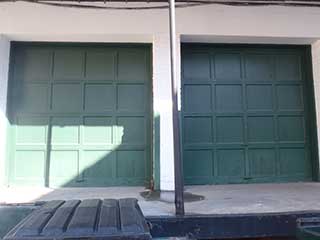 Even if you use your garage just for getting in and out of your car, some of your belongings actually do spend all their time in it and temperature variation most certainly has an effect on them.
Protect Your Possessions
Extreme cold and humidity affects the items you store in your garage no matter what they are: Christmas decorations, keepsakes, sports or DIY equipment, etc. Items made of paper might become wavy and unsightly and any equipment or tools you might keep there can become rusty. Most importantly, your car might be more difficult to start on frosty winter days, but this can be remedied with proper insulation.
Use Your Garage in More Ways than One
Why not take advantage of the additional space? Why use the garage just for parking your car or storing the items you barely ever use? A well-insulated garage can inspire you to think of various ways to utilize it. No matter whether you have laminated or steel garage doors installed, you can add insulation to it and turn the whole garage into a cozy space: a DIY workshop, a mudroom, a home-gym or even a play space for your kids. The sky is the limit!
Reduce the Noise Coming from Your Garage
If you use your garage as a workshop or for band practice and you want to be a respectful neighbor - insulation is the way to go! It will muffle the sounds whether they are being produced by motorized tools or musical instruments. Nobody likes listening to the screeching tools or blaring music in the snugness of their home during their leisure time. Your neighbors will surely thank you for your thoughtfulness.
Protect Your Plumbing
If you have any pipes running through the garage, let's say for your washing machine, you have to consider having insulation properly installed in order to avoid dealing with frozen pipes in wintertime. In cold temperatures, water goes below the freezing point and, as it turns into ice, it expands and causes the pipe to crack or even burst. Repairing piping is not only time consuming but also expensive, and, above all, messy. Spend little to save more!